Source: Microwave green bean casserole (The tastiest version!)
We jump-started the cooking of the green beans in the microwave, which took just a few minutes. For the sauce, we browned the mushrooms to …
Source: Microwave Green Bean Casserole Recipe | MyRecipes
A Cheesy Green Bean Casserole made with fresh green beans, mushrooms, and a thick layer of french-fried onions will be the hit of your holiday meal.
Source: Microwave green bean casserole (The tastiest version!)
Look for easy, delicious recipes like Green Bean Casserole at the Geappliances. com Recipe & Cooking community.
Source: Microwave green bean casserole (The tastiest version!)
Microwave until green beans are tender but still crisp, 2-4 minutes (check after 2). 2. Melt 2 TBSP butter in a small pot over medium …
Source: green bean casserole with crispy onions – smitten kitchen
Combine mushrooms and olive oil in a microwave-safe bowl. Cover bowl and microwave on high for 2 1/2 minutes. Set mixture aside. 5. Prepare green beans …
Source: Easy Green Beans Casserole | Keto Healthy Green Bean Casserole
Green Bean Casserole. This recipe uses the Large Microwave Steamer. 2 14.5 oz cans cut green beans 1 103/4 oz can cream of mushroom soup ¼ cup milk
Source: Easy Green Beans Casserole | Keto Healthy Green Bean Casserole
Cook the green beans according to package directions on the stovetop or in the microwave. Drain and transfer to a large bowl. Spray a small nonstick skillet with  …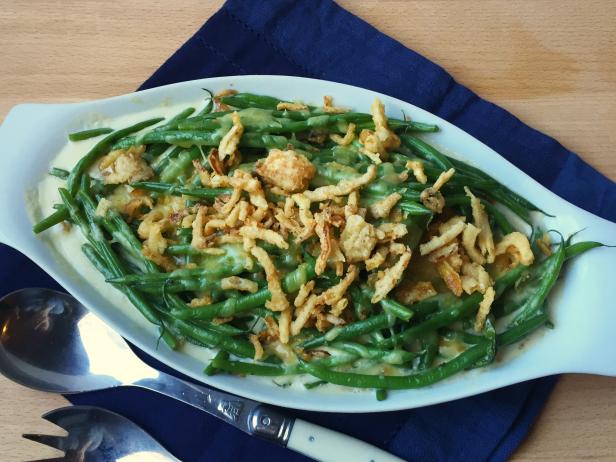 Source: How to Make Green Bean Casserole in the Microwave : Food Network | Recipes, Dinners and Easy Meal Ideas | Food Network
Please use a microwave or conventional oven-safe dish. … If you try this Easy Green Bean Casserole or any other recipe from my blog, please tag me on …
Source: Homemade Green Bean Casserole with Extra Crunchy Topping | Mel's Kitchen Cafe
This green bean casserole recipe is like the kind you had as a kid but … USING FRESH GREEN BEANS: Trim the ends, put in a microwave safe …
Source: Easy Green Beans Casserole | Keto Healthy Green Bean Casserole
Ingredients. Green Beans, Water, French Fried Onions (Onions, Palm Oil, Wheat Flour, Salt, Dextrose), Butter (Cream, Natural Flavor) …